Brand New Flight Data FIR Load API Now Available on Laminar Data Hub!
Snowflake Software is pleased to announce the addition of a brand new API built to help with Flight Information Region (FIR) capacity balancing, now available on Laminar Data Hub! Starting today, you can access the Flight Data FIR Load API which enables users to build a clear picture of the number of flights interacting with their preferred FIR across strategic, pre-tactical and tactical phases.
By sectioning this data by FIR, you can access the full picture of: flights that have passed through a FIR, airborne flights that are passing through a FIR and flights that are scheduled to pass through a FIR. Just like our existing Flight APIs, this API also offers the capability to filter flights by status (planned,scheduled, airborne, completed, cancelled).
This GeoJSON API, available via RESTful or streaming interfaces, contains the following European flight data:
Estimated FIR entry time (flights scheduled to enter the chosen FIR)

Actual FIR entry timestamp (airborne flights currently in the FIR / flights that have already passed through the FIR)

Positional reports (for airborne flights)
The Flight Data FIR Load API is excellent if you are:
An enterprise providing services to airlines regarding on time performance and flight route optimisation

An ANSP looking to source data to incorporate into your flow management and related applications, such as demand and capacity predictions as a part of general FIR management services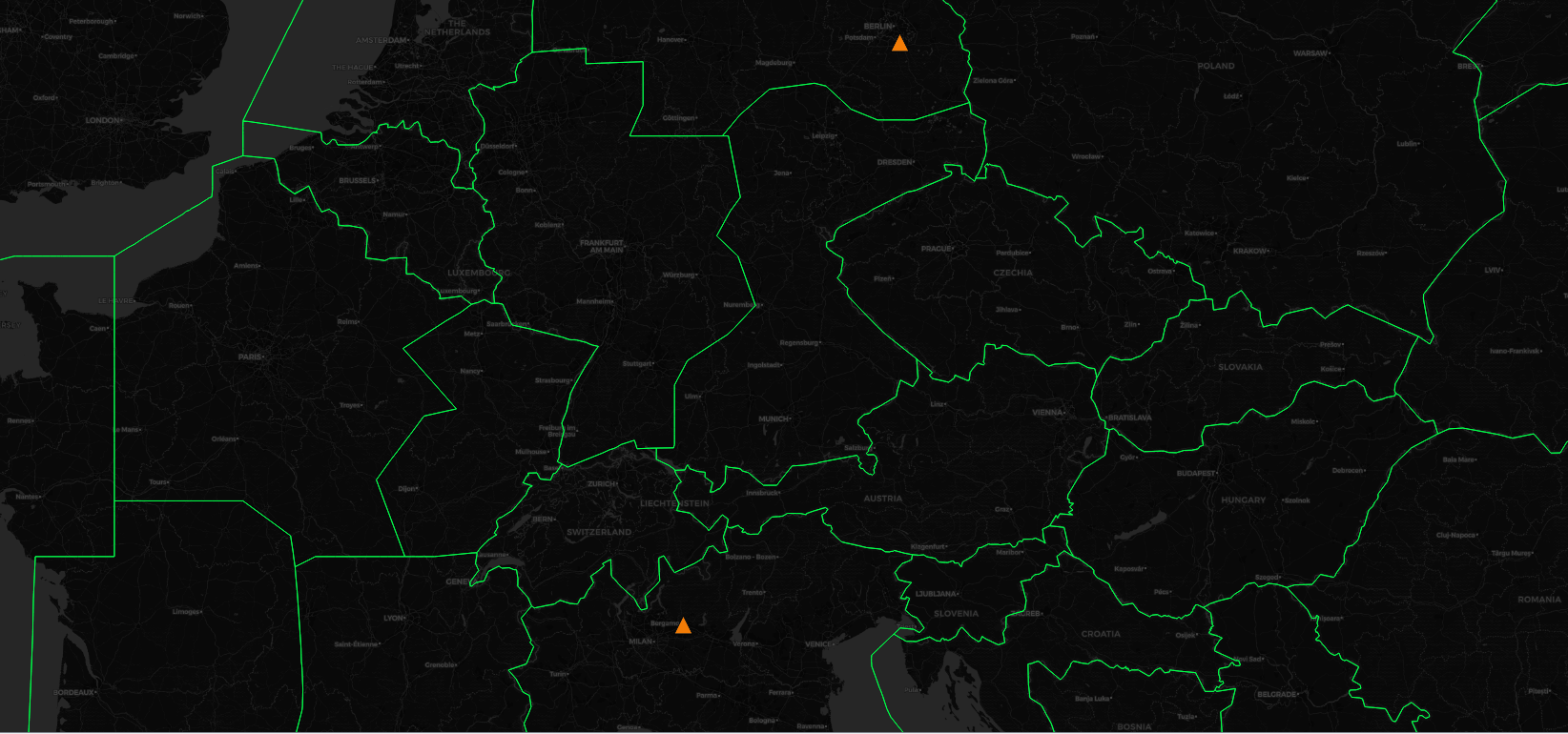 Flight Data FIR Load API live tracking a flight's FIR entry times – from Berlin Schönefeld Airport to Orio al Serio International Airport
Following our streamlined approval process, you can start accessing this data today with a FREE 14 Day Trial. Sign up today! If you're interested in accessing this data through the Laminar Data Flight Streaming Services, contact us to discuss your data streaming requirements.